The episode opens to the sound of a banjo; apt, given that Billy is in the deep south, travelling through the backroads of Virginia, or as he refers to it, "the heart of dungaree country." Billy makes no secret of his love of the scenery here, saying "I woke up this morning with the Blue Ridge outside my window. I always wanted to see the Blue Ridge Mountains. I couldn't be luckier."
Billy explains that as a banjo player, the south, with its intrinsic connection to country music, has always been of interest to him. "I've always felt that this is where America lives, in the south.", he says, "This lovely, distinct difference happens, and there's a great deal more hospitality and friendship."
There's a saying in the south, Billy tells us, that the first thing the English did upon arriving in the new world was build a church. The first thing the Germans did was build a barn. And, the first thing the Scots-Irish did was make whisky - or, as they call it here, moonshine. Billy is in Franklin county, the moonshine capital of the world, spending time with local Beth Worley, whose 'grandaddy was a moonshine kingpin.'
The dense forests and steep mountains here, Billy says, provided the perfect cover for "an illicit industry that, at its height, was supplying the entire eastern seaboard of America with booze." He's shown where moonshine was made and learns that up to 13,000 gallons of the stuff was "pouring out of the mountains" each month, a fact which brought a whole new set of problems to the county - namely, the police. But despite its illegal nature, it's clear that this is an industry close to the heart of the locals. Beth tells us that in 1935, her grandpa built a house with cash made from producing moonshine, and that the property represents the best of her and her family, saying, "People wanna call us hillbillies and I say bring it on. That means I'm tough, I'm creative, I have ingenuity. And so, I own it."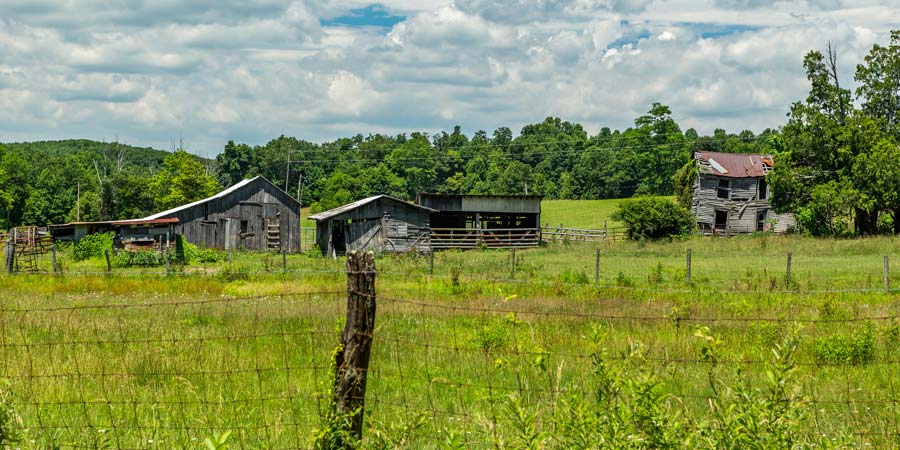 Billy continues east, to Maryland, a place made famous in the 18th and 19th century for 2 things: tobacco and slavery. Billy says that these pastoral scenes were "the surprising backdrops to some of the most astonishing acts of bravery. Because this is where, throughout the 1850s, the incredible Harriet Tubman led 300 slaves to freedom." Harriet was a conductor in the Underground Railroad, which was neither a railroad or underground. It was, in fact, a network of safe houses referred to as 'stations', which formed an escape route for hundreds of African Americans fleeing slavery.
Billy meets with a local art teacher named Charles Ross, Harriet's great nephew. The pair ruminate on the incredible feat of Charles' aunt. "When Harriet was born," ponders Billy, "nearly half the population of Maryland were slaves. For anyone, as Harriet did, to escape, was remarkable. But to return to the very place she was a slave to help hundreds of others flee to freedom, that is just awe-inspiring. And these are the very fields, farms, and villages that those brave souls led by Harriet had to navigate in the dead of the night." It's a concept that Charles struggles to imagine, saying "It's a matter of life and death. If you're caught, you die."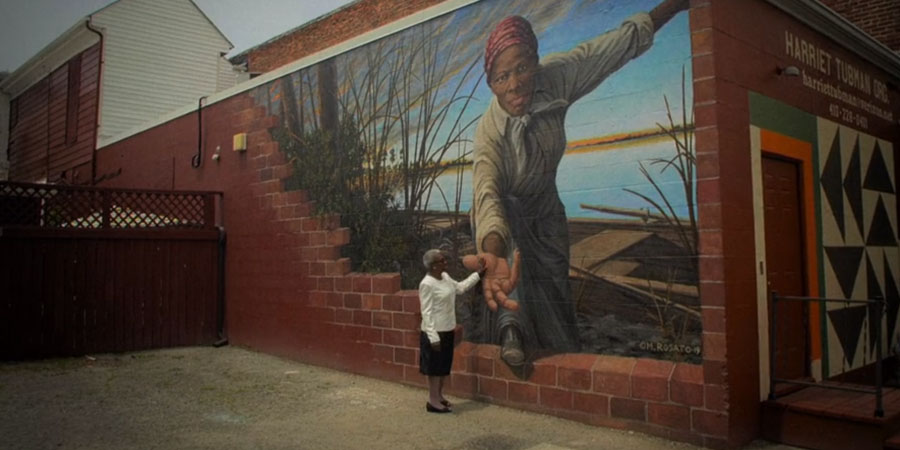 Moving on, it's time for Billy to discover another side to this diverse country. "When the Europeans first landed in Virginia, they were looking for gold. When they didn't find any, they turned their hands to making their own treasures. How else can you explain Foamhenge? A marvellous, yet pointless, life-sized model of Stonehenge, made out of foam. That's just one of the many reasons I love Americans. They're willing to take a reality and make it, if not bigger and better, then dumber and trashier. And I mean that in a positive way, because it brings me to the next stop on my trail."
Billy is about an hour outside of Richmond, Virginia, where, in a field somewhere off Route 64, lies a collection of "glorious, and dumb, giant heads." Billy explains that these former president's heads used to be part of a park in Williamsburg and when it closed down, they were dumped here. "Kind of creepy", he notes. Fascinatingly, by some estimates, Billy tells us, 75% of the presidents of America have Scottish ancestry - including Ronald Reagan and Teddy Roosevelt. After a stroll through the field accompanied by a scattering of dry remarks from the comedian (including a reference to some 'current tangerine-in-chief'), he's off, to delve into the rich musical heritage for which the south is renowned.
"On the borders of Virginia, Tennessee, and North Carolina, in the very heart of the south, as the world lurched from one world war to another, songs started to tumble from the mountains. Scottish laments and Irish jigs that had been fermenting for over a century, transformed into something that no one else even knew existed. And then, in 1927, AP Carter led his family out of the mountains and recorded a song. This was the moment country music was born."
Billy is in Poor Valley, where the street signs are named after Carter family songs, and he couldn't be happier. "I'm sitting in Johnny Cash's rocking chair, talking to the keeper of the family flame, Rita Carter. And I'm doing it in the very cabin where her grandfather, AP, was born. AP, the man who gave the world country music." The Carter legacy, says Billy, is timeless; "The songs have been covered and transformed by thousands of artists in countless ways. And the original recordings, scratchy and distant, have never been out of print." And, as Rita points out, "it was all brought from your country, and Ireland, and England."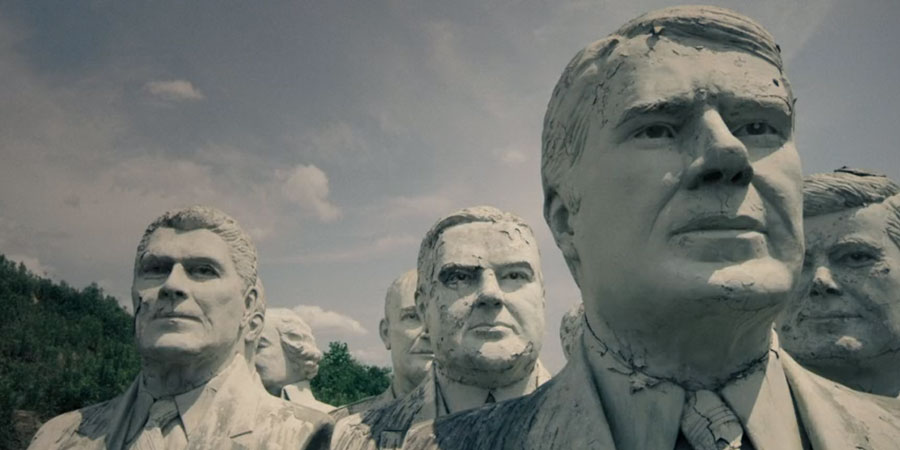 Billy's journey continues, and he is introduced to another once-booming industry of the south, coal mining. At its peak, there were over 150,000 men employed in the mines of West Virginia, but today there are just 10,000. But, Billy learns, for those that did the time underground, the ties are forever. He joins ex-miner Don for his monthly get together with old mining friends, and the group share stories and laughter over fried tilapia, coleslaw, and mac and cheese in a local mine.
Next, Billy pays a poignant visit to the Southern Fellowship Home, a rehab centre in the town of Beckley, where Billy gets a shocking insight into the American opioid crisis. Painkillers were prescribed to thousands of Americans, he discovers, for anything from broken bones to whiplash and back pain, even though they were every bit as addictive as heroin. The home is run by Lily, who says that when she first started working at the house, she mostly saw alcoholism, and a few years later "crack, cocaine, some heroin. But now, we see almost all opioid addicts." After spending time at the house, Billy concludes that it was a remarkable experience, "all thanks to Lily. She was amazing. The people who make these pills and the doctors who distributed them, they have a lot to answer for."
Billy's journey is drawing to a close. He's arrived in Nashville, Tennessee, where "the Scottish fingerprints can be seen most evidently during their annual Highland games, but it's in the music that you can hear it best." After meeting with Manuel, the fashion designer known as the 'Rembrandt of Rhinestone' and responsible for dressing stars including Elvis, Prince, and Madonna, Billy heads to a venue which epitomises Nashville's fantastic country music heritage, the Grand Ole Opry.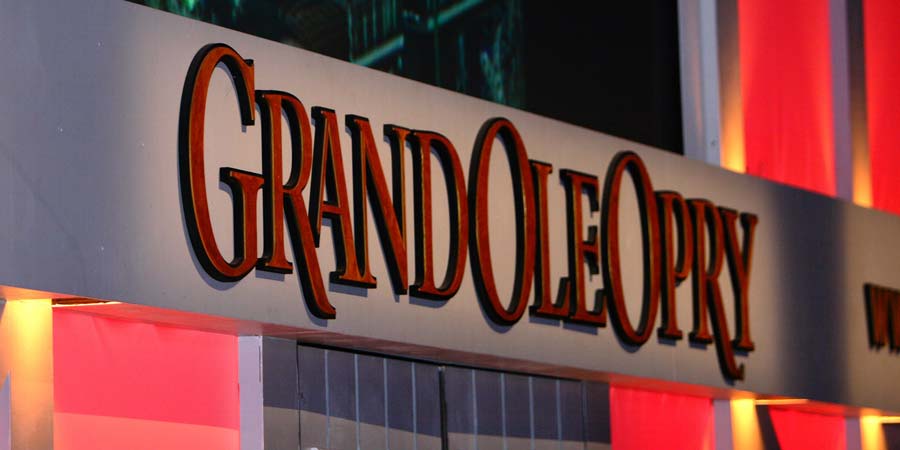 "The Opry is the alpha and omega of country music, the place where singers come to become legends. Even when the house lights are down and the crowds are all gone, it is the country music equivalent of a coming-out role. Which would make me, in this moment, the oldest debutant in the South." Billy is standing centre stage in this iconic venue, lit by a single spotlight, strumming his banjo and singing 'Will the Circle be Unbroken'.
"The Carter family made this song famous in the 30s, and it has been sung a million times since, but its message of unity never diminishes. And that's what I hope for. For all those Americans, from the naughty nuns of Boston, to the Wampanoag Americans, the hippies, Sicilians, and African Americans, I wish them all that unity and more." And with those parting words, in the fitting surroundings of Nashville's Grand Ole Opry, Billy Connolly's journey through the fascinating Scottish history of America comes to an end.