Railway travel in 2023
Europe is brimming with breath-taking scenes, history and culture just waiting to be explored. The destinations it holds guarantee an experience you won't forget. And thanks to the insights revealed in our latest survey, railway tours are proving to rise in demand for UK holiday goers.
1 in 3 holiday goers are planning a trip to Italy in 2023.
32% of travellers are interested in a rail escorted tour.
One-third are looking for holidays that offer multiple destinations to explore in one single trip.
One-third agreed that the journey to their holiday destination is just as important as the holiday itself.
1 in 4 Brits believe they would feel more relaxed and comfortable travelling by train.
Consumer research commissioned by Great Rail Journeys with Research Bods, to 1,000 nationally representative UK adult respondents, 11.02.22 - 16.02.22.
Last week, our sister company Great Rail Journeys, hosted ITV's This Morning presenter and travel expert, Laura Hamilton on an unforgettable journey round Europe. Laura and the crew embarked on a whirlwind railway tour through multiple countries - while having plenty of opportunity to enjoy the local activities and food along the way.
A Look at Laura's Travel Itinerary
It's safe to say that Laura was well acquainted with rail travel in Europe by the end of the week. Here's a look at her action-packed itinerary as viewers joined her through some of France, Switzerland and Italy's most iconic destinations…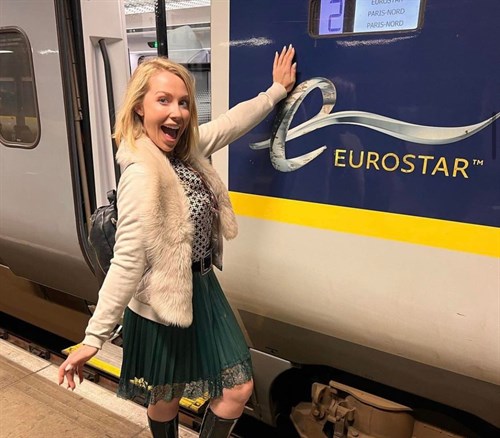 Monday: London to Paris, Paris to Lausanne, Lausanne to Montreux
First up, Laura took the Eurostar from London St. Pancras to Paris where she broadcasted live from the Place du Tertre to mark the beginning of her exciting venture. This is how most Great Rail Journeys' European tours begin. From there, she headed to Lausanne to enjoy some of the stunning scenery before changing over to Montreux - by which point she was more than ready to enjoy both the local cuisine and a sound night's sleep to recharge for the day ahead.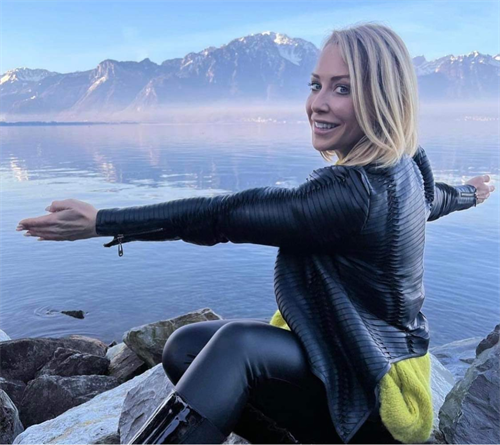 Tuesday: Montreux to Interlaken
On day two, Laura hopped aboard the GoldenPass to Interlaken, witnessing some of Switzerland's best views in full panoramic style as she rolled into the country. Switzerland is home to some of the world's most picturesque train journeys, from the famous Glacier Express to the spectacular heights of the Jungfrau Railway. In a place so full of culture, there's plenty to do and explore. After an activity-packed day, Laura enjoyed some more of Switzerland's finest produce cooked by award-winning chefs before hitting the hay.
Wednesday: Interlaken to Chur
Of course, it wouldn't be a trip to Interlaken without hearing the iconic Alphorn players in full swing, the melodies of which This Morning viewers enjoyed live on TV. Laura then made the next leg of her trip to the picturesque city of Chur. As the country's most historic municipality, Chur is the home of a 12th century church, a 15th century town hall, and Martinsplatz - so Laura certainly left feeling enlightened with new knowledge of the area.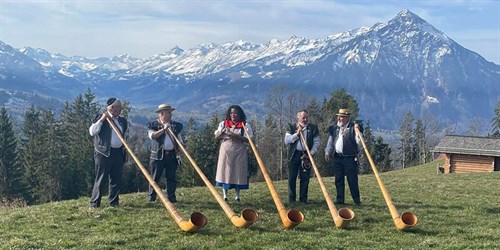 Thursday: Chur to Tirano, Tirano to Venice
After another well-earned night's sleep, Laura headed to Tirano on the iconic Bernina Express, arguably the most splendid means of crossing the Alps. This mountain railway is the highest in the Alps, and offers breath-taking views of glaciers, lakes, and viaducts. After some exploring of the local sights and a spot of lunch to fuel a busy afternoon, she hopped back on the train to Italy's stunning capital, Venice - her final call for the day.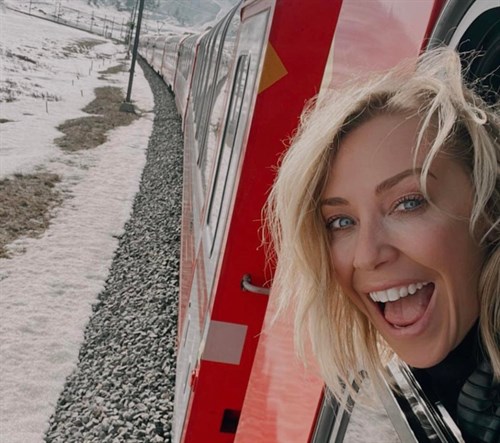 Friday: Venice to London
A trip to Venice isn't complete without a ride on the Gondola, and Laura treated ITV viewers to a taste of the famous boat experience on Friday morning before departing back to London after a fantastic break by rail.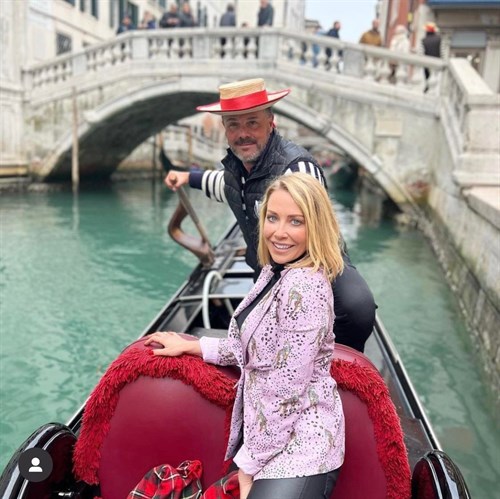 About the Rail Discoveries Tours

Glacier Express All Inclusive - 9 days, from £1,649 per person
Unveil the beauty the world-famous Swiss Alps has to offer on our Glacier Express All Inclusive tour. Exploring the stunning Alps by mountain railway has never been more accessible - giving you the opportunity to explore its charming towns, enjoying the serene lakes, and even venture into Switzerland on the Bernina Express.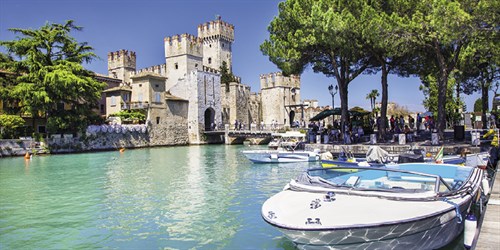 Lake Garda All Inclusive - 10 days, £1,649 per person
Unwind in the picturesque surroundings of Lake Garda and soak up the rich culture of Italy on an unforgettable rail escape that sees you exploring pretty lakeside towns as well as the elegant cities of Verona and Venice.