What better way to spend an afternoon than by rummaging through a range of eclectic antiques and kitsch knick-knacks? If you're heading off on a holiday by rail soon, take the time to discover some of the most established flea markets in Europe and go home with a beautiful bargain.
Mauerpark, Berlin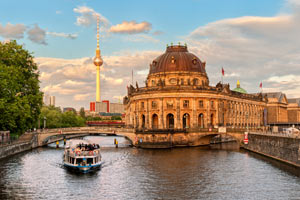 If you're stopping in Berlin during your rail holidays in Germany, make sure to spend an afternoon at Mauerpark Flea Market. The market is located near the former East-West frontier and takes place on Sundays from 11am. Be prepared for a very bustling atmosphere as this market does tend to fill as the day goes on. The flea market sprawls for nearly a kilometre and you could easily spend all day rifling through everything from vintage clothes and rare antiques, to retro prints and books. When you finally get tired of rummaging, make your way to the amphitheatre in the park adjacent to the market. Grab a seat and from 3pm you can watch the renowned karaoke show, where Berlin's aspiring singers come to perform. From the best budding talent, to the most eccentric performers, this show is sure to entertain and the friendly, jovial ambience is not to be missed.
Port de Vanves, Paris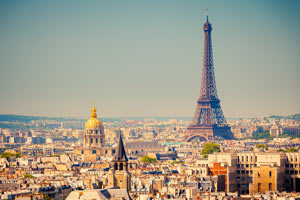 When in Paris, those wanting to spend the day bargain hunting will often head to the notorious Marché aux Puces in Saint-Ouen. Although this is Paris' largest flea market, it can be overwhelming and difficult to navigate. Why not head to the smaller and friendlier Porte de Vanves instead? First established in the 1920s, this market is open on weekends from 8am to 1pm. Here you can spend a relaxing morning browsing through heaps of French lace and needlework, as well as a variety of collectibles and 18th century oddities. Dinner plates with French scenes, glass cabinets, bottles and brooches are plentiful at this tranquil and traditional market. There are also a few stalls selling wonderful vintage clothes, so keep your eyes peeled. If you get hungry on your way through the market, grab yourself a crepe drenched in lemon juice or head over to the Boulevard Brune. Along this street you will find an array of local produce; cheese, marmalade and homemade fruit tarts abound.
Flohmarkt, Vienna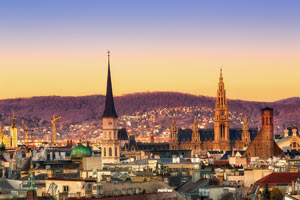 Most Austrian rail holidays will make a stop in Vienna, so why not take the time to discover the delightful antique and food markets the city has to offer? Every Saturday you can find the Flohmarkt, which has become somewhat of an institution in the city. The market is set between the swirling colours of Vienna's art deco buildings and you can browse through over 400 stalls, half of which are reserved for Vienna's antique dealers. You're bound to find something interesting as you look through first-class collector's items, second-hand clothes and vintage books. If you can't make it to the market on a Saturday, don't worry. The food section of this market, known as the Naschmarkt, is open daily. Here you can munch your way through 120 stands and restaurants serving a variety of cuisine. There are stalls dedicated to Turkish and Israeli food, to only organic produce, as well as to never-ending types of fish. There are also guided gourmet walking tours of the market so you can really get to grips with what it has to offer. Whether you're spending your morning sifting through antiques or savouring a variety of delicacies, unwind afterwards with a traditional coffee and cake at one of the outdoor cafes.
Porta Portese Flea Market, Rome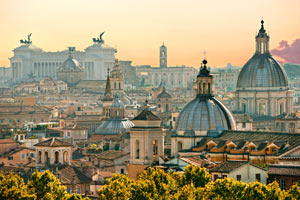 If you want to get your flea market fix in Rome, look no further than the Porta Portese Market. The Mercato di Porta Portese emerged out of the city's black market after the end of World War II and is now renowned throughout the city. So much so, that songs, poems and even short films have been dedicated to this sprawling bazaar. Located near the end of the Viale Trastevere, the market's thousands of stalls won't fail to keep you busy on a Sunday morning. Haggling is expected at Porta Portese, so don't be shy; when in Rome after all. While sifting through the stalls you will find everything from antiques, to bric-a-brac, to knock off handbags and purses.
If one of these markets strikes your fancy, why not look into one of our railway holidays in Europe? Heading off on a rail holiday will offer you the opportunity to travel to a variety of European cities and perhaps to pick up a wonderful antique souvenir along the way.