Our UK holidays encapsulate all that we love about travel, allowing you to see places you thought you knew in a whole new light. The best part? It's all on your doorstep. No different currencies to worry about, no passport to hunt for, and no complicated planning - just expertly-planned, escorted holidays packed with homegrown beauty and culture.
To celebrate the gems just waiting to be explored around the UK, we're put together a list featuring a handful of our favourite experiences within the Great British Isles. From incredible railways that can be reached with ease, to unique immersive excursions that highlight a destination's unique culture, these activities showcase the very best of what can be found close to home. And, you can enjoy all of them on your next Rail Discoveries holiday.
Soak up wild moorland beauty on the North Yorkshire Moors Railway
Travel through dramatic heather-strewn moorland, past trickling streams, and dense forest on a wonderful steam-hauled railway journey through God's Own County. The North Yorkshire Moors Railway winds through iconic countryside on its way to the charming fishing port of Whitby. The line boasts a history stretching back as far as 1835 when it originally opened as the Whitby & Pickering Railway, and was operated using horse-power! Highlights of the journey include Goathland, famously used in ITV's long-running show Heartbeat, as well as standing in for Hogsmeade Station in the first Harry Potter film, and Grosmont, home to the line's engine sheds and the George Stephenson tunnel, which dates back to 1835. And of course, there's the terminus - Whitby. Famous for its striking clifftop abbey ruins, winding cobblestoned streets, and connections to Bram Stoker's Dracula, this pretty town is the ideal place to while away an afternoon. You could even treat yourself to a portion of some of the world's best fish and chips!
Experience it for yourself on Yorkshire by Steam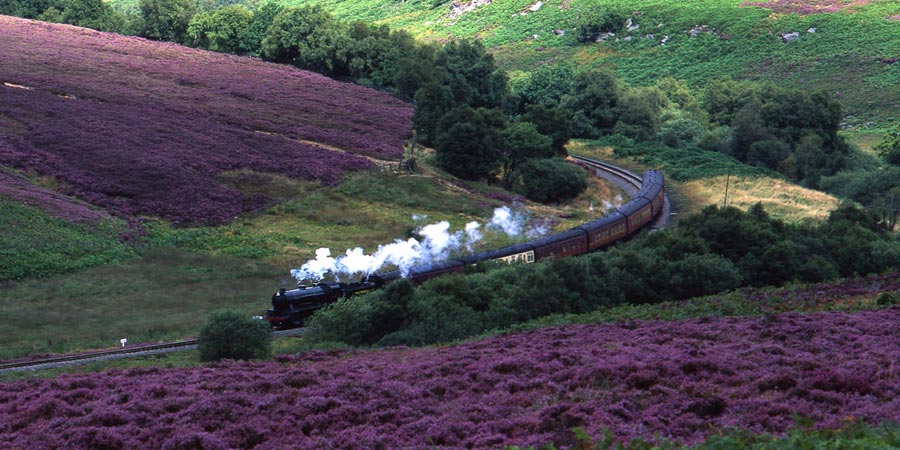 Step back in time to medieval York
A city of immense architectural beauty and centuries of fascinating history, York is endlessly inspiring, and unsurprisingly, is one of England's most visited cities. First off, there's the medieval Shambles, one of the best-preserved medieval streets in Europe. The Shambles was originally home to a number of butcher's shops and fascinatingly, many of their hooks and meat shelves are still visible today. Then, there's the Minster, one of the largest Gothic Cathedrals in Europe, which towers above York's winding streets and boasts the world's largest medieval stained-glass window. York also has a generous helping of museums and galleries - including the excellent National Railway Museum - and a host of fabulous shopping and dining options, all encircled by the most complete roman city walls in England, making it a delight to explore.
Experience it for yourself on Yorkshire by Steam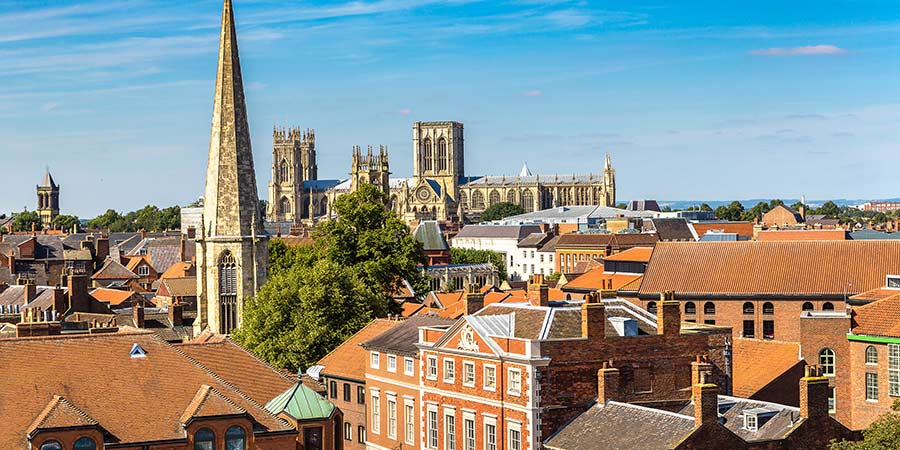 Sample Scotland's most famous tipple
Get into the Scottish spirit and sample a wee dram of the country's most renowned beverage - whisky. Scotland boasts an abundance of iconic distilleries, where visitors can sample some of the finest single-malts in the world. On selected Rail Discoveries holidays, you can pay a visit to the Ben Nevis Distillery or the Oban Distillery. The Ben Nevis Distillery is found in Fort William, nestled at the base of Ben Nevis, the highest mountain in the UK, and has been crafting Scotch whisky for almost 200 years. The Oban Distillery is another of the oldest in Scotland, and yet is one of the smallest, with just two pot stills. The distillery actually predates the town it resides in, having been operating since 1794, and is famous for its 14 year old Oban West Highland single malt.
Experience it on The Outer Hebrides & the Highlands and Oban, Isle of Skye & The Sound of Mull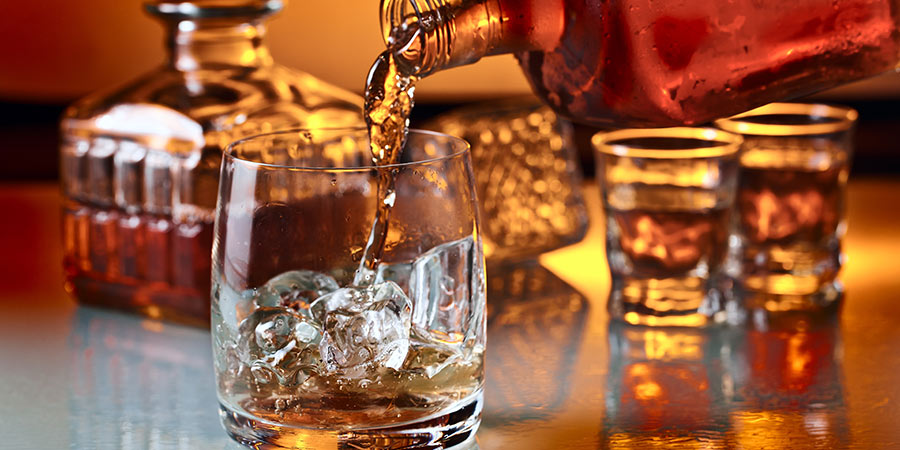 Discover the unique rail heritage of the Isle of Man
A destination almost frozen in time, the Isle of Man offers unique heritage and culture, beautiful scenery, and some wonderful railways. Perhaps the most charming of which is the Isle of Man Steam Railway, a vintage Victorian railway that takes passengers along a scenic route between Douglas and Port Erin. The island also boasts the longest narrow-gauge vintage railway in the British Isles, the Manx Electric Railway - widely acclaimed for operating some of the oldest working tramcars in the world. For those looking to soak up splendid views, a journey on the Snaefell Mountain Railway is a must, taking you to the summit of the island's only mountain on a line that dates back to 1895. Finally, there's Douglas's horse-drawn trams, which run along the town's Victorian promenade, delivering an experience filled with old-world seaside charm. Of course, transport is just a drop in the ocean of what the Isle of Man has to offer. Magnificently preserved castles, immersive museums and heritage sites, and the world's largest working waterwheel are just a handful of the delights waiting to be discovered.
Experience it for yourself on Isle of Man