Rail Discoveries... What's in a name?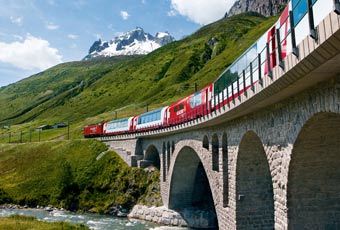 Rail Discoveries is the new name that was chosen by our customers for our customers and we are really excited by their choice - it says so much more about what we do and what a rail holiday is all about.
With the launch of Rail Discoveries we're pleased to offer you our extended programme of tours with a collection of additional products and services that will enhance your holiday experience - the convenience of afternoon Eurostar departures, conveniently located hotels, a new programme of post-holiday extensions to make the most of your new Worldwide holidays and the choice of All inclusive tours and FLY:RAIL holidays. But Rail Discoveries also gives you the reassurance of the expertise, experience and people behind Treyn - the same carefully planned itineraries, inclusive value and professional Tour Managers that help make your holiday what you want it to be.